Estimate Mortgage Closing Costs
Top Rated Mortgage Broker | Expert Home Mortgage Advice
Be Prepared For Mortgage Closing Costs!
First time home buyers might experience a significant amount of stress after finding out about extra costs that are part of the purchase process. If you came up with significant down payment you're off to a great start in the house purchase process. There are always going to be a few extra payouts when the final deal signed. Knowing about the "closing costs" makes home buyers prepared and reduces the amounts of stress. This makes your home buying process easy and enjoyable. The following list covers typical costs you will encounter when your purchase is completed or "closed".
Reimbursements. You will need to refund the money that the seller has already paid out on your behalf. In your lawyer's office, on closing day, you will definitely run into those famous last words: "subject to the usual adjustments". Typically, these adjustments include portions of municipal property and school taxes for the months you'll be resident, utility bills paid in advance, fuel oil that you will be using – that kind of thing. These expenses would have to be paid by you anyway, so they are fair.
Land transfer or similar tax. Your province levies this tax whenever real estate changes hands. It has sometimes also called (ironically) a "welcome tax". The amount of this tax is a percentage of the purchase price of your property, so the more expensive the property, the bigger the tax. You can use online calculator to estimate your property taxes.
Home insurance. This insurance, especially fire, must take effect from the moment you are the owner of the home. The insurance covers the cost of replacing the structure of your home and its contents. The amount will vary from one insurance company to another.
Estoppel certificate fee (Condominium Only). Legal certificate usually issued by a condominium corporation indicating details of the property. Delivery of certificate prevents one from claiming a different set of facts later. Usually Estoppel certificate will cost 100 dollars.
This is extremely important document because it is also indicates the amount of money in the condominium fund. Careful examination is required to realize if this property well managed or mismanaged. Talk to your lawyer to help you go over condominium financial statements.
Mortgage Life and Disability insurance. This insurance is not mandatory but especially good idea for young parents or anyone else with dependents. If anything should happen to either one of you, your home ownership will not be in jeopardy. The mortgage will be paid in full – immediately – on your behalf. You will appreciate and need this peace of mind in a time of crisis, and you'll save your family the extra burden of wondering if they would need to sell their home (even while they're coping with a loss). We can always help you to find a right insurance policy.
Another point to make, we suggest our clients to take pre-underwritten insurance policy. This will help you to avoid struggles with collecting benefits if something to happen. Please contact us before your decide with any insurance product.
Home inspection fee. You owe this fee to the inspector you hired to check out the physical structure and mechanical of your home before you decided to buy it. Inspection is extremely important in home buying process. Well spend 500 dollars will save you thousands in the future.
Home appraisal fee. Your lender requires this appraisal before they hand over any mortgage money. Naturally, they want to be assured that the property is worth an investment of their monies, and naturally, the cost of this appraisal is passed on to you, the customer. This fee normally ranges between 200 – 350 dollars – dependent upon location and complexity of the property.
Now, do not run out there and hire an appraisal at once. This appraisal report will be useless because it is directed to you and no lender will accept it. When you apply for a mortgage, the appraisal report must be directed to the specific lender and mortgage broker and homeowner do not even have a chance to see it. In addition, each lender has own list of qualified appraisers and only their reports will be acceptable.
So first, you find yourself a right mortgage and then we will hire an appraiser. Also we have various promotions to reimburse your appraisal fee time to time, so don't hesitate to ask us about such promotions.
Survey. A legal survey of your land – its borders, perimeters, house placement, etc. — is sometimes required by the lender, and will be performed by a professional surveyor. If you're lucky, a recent survey is already available; if not, a typical survey can cost you up to one thousand dollars. In the last few years title insurance became mandatory condition by lenders so survey is not necessary in majority of cases.
Title insurance. This covers a myriad number of oddball situations that could threaten your title to the property. Title insurance is much less costly than a new survey, for example, and would cover most survey concerns anyway. With high amounts of title fraud most homebuyers now look at title insurance as a great way to protect their biggest investment
Title insurance is one time fee, but will be required again, if you are changing you mortgage lender.
Don't forget HST. This tax charged on all professional fees. There is no HST on the purchase price of a resale home.
Legal Fees and Disbursements. Speak to your lawyer about their fee schedule. Typically between $1,000 & $1500.
Closing Day! This is the day when legal title to the property changes hands. You have been busy packing, cleaning, and organizing the moving procedure at either end. The last thing you need to do is traipse down to the lawyer's office… but that is exactly what you will have to do. Your lawyer will sit down with you; carefully go through a pile of papers for signing, point out closing costs. Hopefully we helped you to be prepared for that.
To receive proper mortgage advice and a pre-approval Contact Us today. We are always happy to help.
Read more about first time home buyer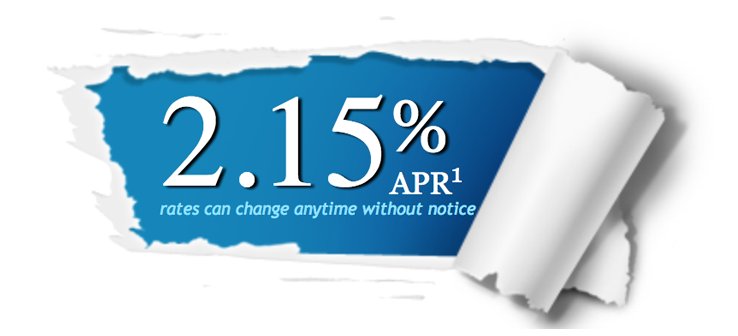 Recieve the best mortgage rates upfront!